Study In USA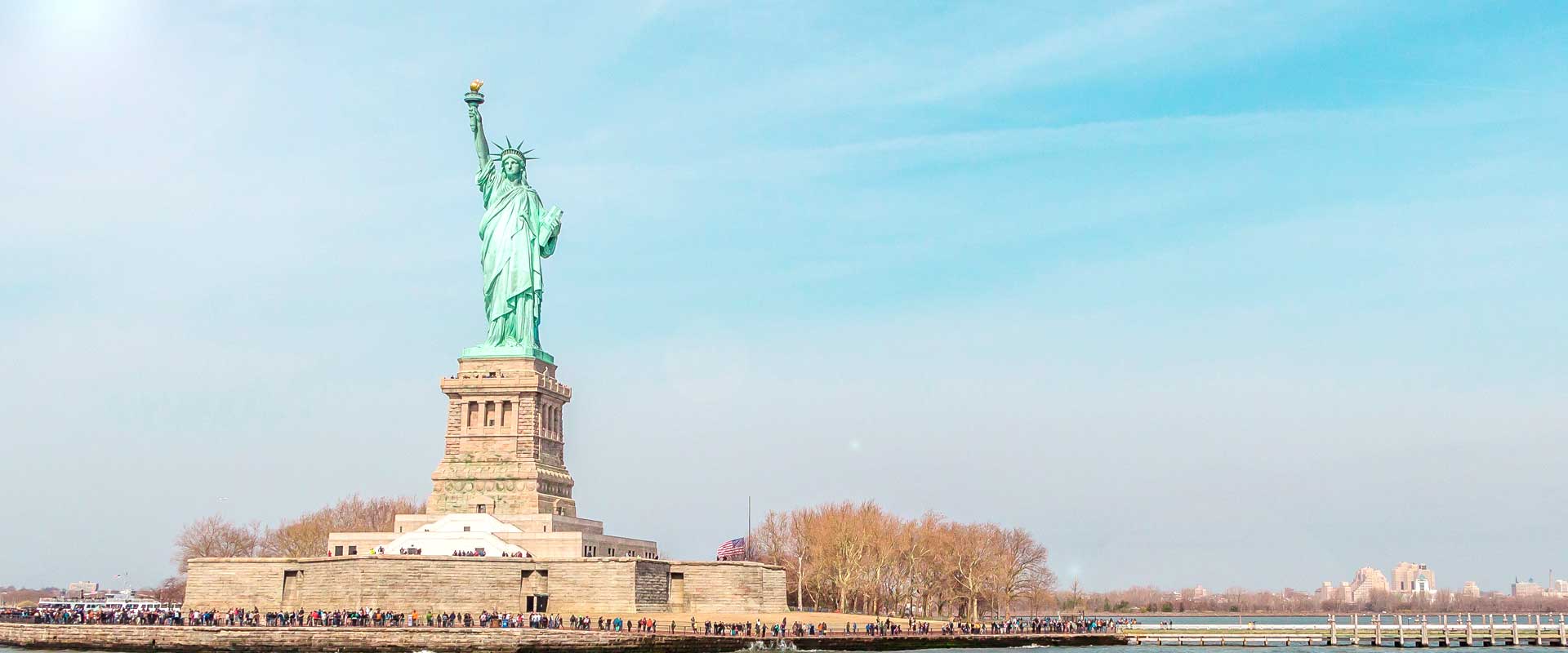 The United States of America (USA) is a dream destination for many people across the world. It is also known as the land of opportunities and through the years, numerous individuals from across the globe have achieved their 'American Dream'. In terms of education too, the USA is at the forefront of other countries. With its top-class educational institutions and suitable environment for students to grow and prosper, the USA is a favorite for all. As one of the top consultancy in Nepal for USA, here are some of the facts that you should consider before studying in the USA
WHY SHOULD YOU STUDY IN THE USA?
Below are some quick facts that will tell you the reason behind the immense popularity of US education and why you should also pursue it.
Ivy League Schools The Ivy league schools are some of the oldest and finest universities in the world. These universities are famous for providing world-class education and the alumni from these universities have gone on creating a wonderful impact on their respective fields. Some Ivy schools are Princeton, Yale, Harvard, and Columbia. If you choose to study in the USA, then you can try to get into these schools.
The education system in the United States is quite flexible in comparison to other countries. While a course is running, students can make a transfer from one stream\course to another institution. This flexibility has made studying in the USA much cherished.
Whenever we speak of technological prowess and development, the name of USA comes in from always. Due to this advancement made in the field of technology by the USA, there are huge career opportunities for students that wish to make an impact in this sector. So, if you want to be a part of the technological revolution, then the USA is the place to be.
Universities and educational institutions in the USA are known to provide financial aid to students who don't have a strong financial background. The assistance provided by these universities ranges from research assistance and academic merit-based assistance. Some lucky students are also on the receiving end of grants, scholarships, and loans.
EDUCATION SYSTEM IN USA
The education system in the USA falls under the following categories.
These universities are run by the state and they offer different types of degrees. Public universities are famous for providing quality education at affordable rates. Public universities are normally the favorites of international students that want quality education at reasonable rates.
Private universities operate without the control of the government and have a reputation for being expensive. Despite its cost, the education provided is top-notch. These universities also offer a variety of courses.
If you plan to do some exploring or studying a cost-effective course, then a community college is the best option. Students tend to first study in a community college and later enroll in a four-year university plan.
These colleges are private and mostly focus on undergraduate study. The fields that are explored here are science, humanities, and social science. The benefit of enrolling in a liberal arts college is the quality education and the relation with teachers and peers.
TYPES OF DEGREES
As one of the best education consultancy in Nepal, we'll provide you with much-needed information about the types of degrees available in the USA.
Associate degree: It lasts normally for 2 years and is awarded by junior colleges and community colleges.
Bachelor's degree: It is provided by universities and lasts normally for 4 years.
Master's degree: It is provided by universities and lasts for 2 years.
Doctorate: It is commonly known as a Ph.D. and its duration ranges from 3 to 5 years.
APPLICATION PROCEDURE
The USA has 4 intakes. They are:
Spring: January\February
Fall: August\September
Summer: April\May
Winter: December
Here are the documents that you need to apply.
Offer letter
Passport
IELTS\TOEFL certification
Work experience
GMAT\GRE for Master degree
Academic Documents
SAT for Undergraduate admission
Visa documentation
CA report
Certificate of additional activities
I-20 (admission letter)
All academic documents
Character certificate, migration certificate
Statement of purpose
Bank balance certification and transactions
Property valuation
Income source
Relationship certificate with sponsor
LIVING COST
The cost of tuition fees for international students varies from $6000 to $35000 per year. If you decide to live in the big cities like New York and California, then the cost of living and studying will be higher. Normally the students studying in the USA tend to live in apartments or college dormitories. Students can opt to work in the college and the pay for it fluctuates as per university.
EMPLOYMENT 
The USA is one of the strongest economies in the world. While studying, you can do part-time jobs that pay on an hourly basis. Once you graduate, you can work in the field of your choosing. The highest-earning jobs in the USA are mostly white-collar ones like computer engineers, finance managers, physicians, and software developers.
POPULAR COURSES TO STUDY IN THE USA
There are a lot of courses that you can choose to study in the USA. If you want to take a course that will provide you greater benefits in the future, then you should opt to study courses related to Information Technology. Likewise, you can also choose to study subjects like Business Management, Medicine, and Pharmaceuticals. The study program in colleges is a tad difficult so you might need to step up your game.
ENTRY REQUIREMENTS
     Bachelor / Undergraduate: A student who has completed 12 years of education outside Australia but is equivalent to Australian 12 years will qualify.
     Graduate Certificate and Graduate Diploma: Students ought to possess an undergraduate qualification that is comparable to an Australian Bachelor's degree.
     Master's Degree: Student must have completed an undergraduate qualification which is equivalent to an Australian Bachelor's degree, honors degree, or graduate diploma.
     Research Programs: Students must have completed an honors degree, master's degree, or equivalent qualification from a recognized university.
     English Language requirements: All students must have the English language proficiency test scores. (TOEFL/IELTS/PBT)
QUICK FACTS ABOUT USA
The USA is the third-largest country in the world.
It is the third most visited country by international tourists.
The USA is home to approximately 44 million immigrants.
Approximately one-third of the land in the USA is owned by the government.
The USA is the largest consumption of oil.
SCHOLARSHIPS IN USA 
Fullbright Foreign Student Program
Hubert Humphrey Fellowship Program
David P.Shapiro Autism Scholarship
AAUW International Fellowships
As one of the best abroad study consultancy in Nepal, feel free to contact us for any queries regarding applying in the USA.