With a management degree in my hand, my dream of graduating, becoming a well-trained and skilled chef from a reputed foreign university was on my top priority. I was hustling finding a trustable, honest and undeceptive consultancy, that's when a friend suggested me FINE Education Foundation. Till this day, I am wholeheartedly thankful towards my friend for recommending me, FINE. It's the most friendly, authentic and reliable consultancy, I had ever been to. And to my surprise, the manager of the FINE is still in touch with me, which makes me genuinely happy, content and blessed to have followed my friend's suggestion

Fine Education Foundation Pvt. Ltd is a Nepal based consultancy who actually turns my dream into reality. It was undoubtedly a great experience with a fine education foundation. I am so happy with everything and I loved your behavior and this was a great experience with you guys. Thank you so much for everything and because of the Fine Education Foundation I am able to achieve my goals to study in Korea. Once again thank you Fine Education Especially Mr. Rajiv Sir for good guidance and well career concealing for making my dream come into reality.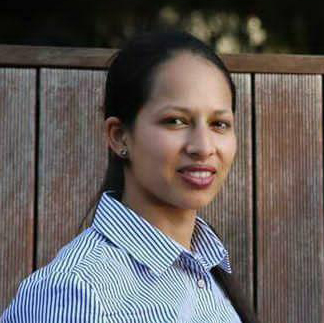 Mandira Lamichane (Korea)
"It had always been my dream to pursue my higher studies abroad, but that gigantic gap between me and my dream could have only been bridged with the help of a consultancy. In a city like Kathmandu, there's no shortage of fraudulent and forged agencies. Fortunately, I came across FINE, one of the heavenly places I have ever been in my lifetime. With its full humble and genuine advices and support, I have finally conquered my dream."

" While I was hopping from one consultancy to another, hoping to get some genuine and trustworthy advice, that's when I encountered FINE. I assure you that, the novelty and sincerity in the words of the counsellor, doesn't only please you mentally and emotionally, but also, ignite the flame of your lost motivation of studying abroad. "
I have been living my dream now! And it only became possible with the help and assistance of Nepal's one of the best consultancies, FINE Education Foundation. FINE doesn't only own the most professional, experienced and compassionate counsellors, but also, the friendly and welcoming vibe disseminating from all the staff including the manager makes it the finest consultancy, which I highly recommend for students who are willing to study abroad.

I would highly suggest every student, who wants to get an international degree, to choose FINE consultancy for the solution to all of their queries. Everything about FINE for instance, their team members including the hospitality they offer, cooperation among the members, the authenticity in their information and their dedication towards their work; I personally feel blessed to have approached that consultancy among others. And you wouldn't regret choosing it either

To be frank, I didn't have to struggle alike others, I was introduced to FINE through my uncle. At first, I was quite hesitant for applying abroad via that company. Honestly speaking, I wanted to approach a well-known and reputed consultancy, but I feel contented with the fact that I was held wrong. FINE is an outstanding consultancy and it's—underrated. You should probably enlist FINE at the top, if you are searching for a trustworthy consultancy.